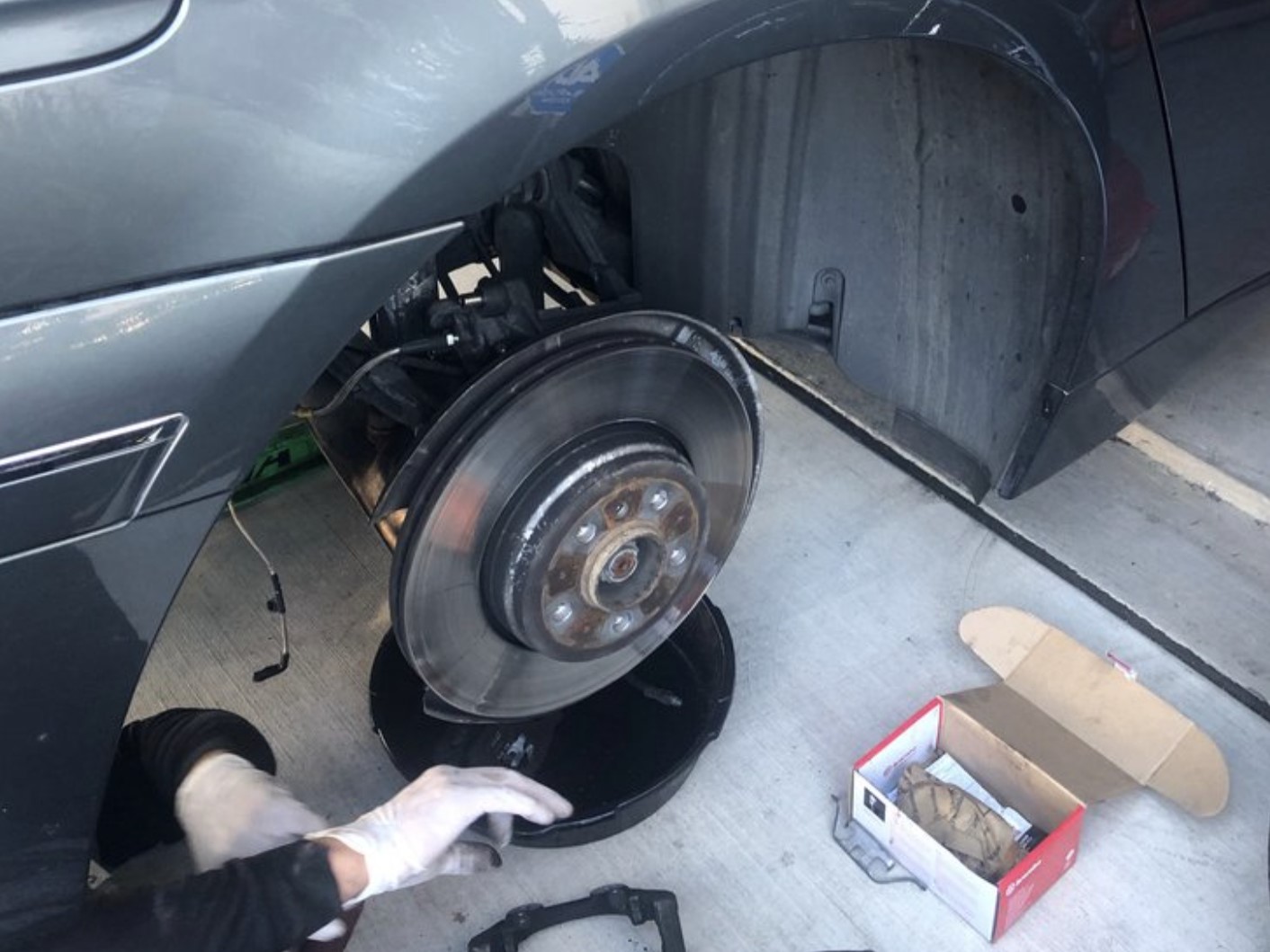 Sioux Falls Mobile Mechanic is focused on providing exceptional brake repair services to residents of Minnehaha and Lincoln County. There is no questioning the pivotal role that brakes play in the safety of your vehicle. If you're gonna go you're gonna need to stop, too. It helps all those people on the sidewalk be a little less nervous about their day.
Our squad of ASE-certified mechanics is equipped with cutting-edge tools and technology that allow them to precisely diagnose and repair any brake-related problem. Our mobile brake repair services are tailored to make your life simpler by eliminating the need to visit our facility. We will reach your preferred location, be it your home, workplace, or roadside, and competently restore your brakes to their optimal condition.
Sioux Falls Mobile Mechanic is pleased to provide resolute dedication toward customer satisfaction and delivering top-notch service. You can rely on us to prioritize your safety on the road by guaranteeing the proper functioning of your brakes.
We are dedicated to providing premium brake repair services at affordable rates, without compromising on the quality of our work. We recognize that brake repairs can strain your budget, which is why transparency is our top priority. We provide you with a comprehensive breakdown of the costs involved to ensure complete transparency. Just give us a call at (605) 205-7708 and get free estimates.
We firmly believe in the significance of brakes functioning correctly, not just for your safety but also for the safety of fellow drivers on the road (along with those nervous pedestrians). This is precisely why our skilled experts take brake repair so earnestly, and you can expect dependable and prompt services from us. We save you the trouble of visiting our facility by coming directly to you and deftly repairing your brakes, resulting in a safe driving experience.
Avoid compromising your safety with malfunctioning brakes. Get in touch with us today for professional and efficient brake repair services in Sioux Falls, SD.
ASE Certification For Auto Brake Repair
Sioux Falls Mobile Mechanic's team of licensed mechanics possesses extensive experience in various brake repairs. We acknowledge that encountering brake problems while driving can be a source of stress; our reliable and swift services are there to put your mind at ease. We will arrive promptly at your preferred location, precisely diagnose the problem, and offer effective solutions for restoring your brakes' optimal functionality. By availing of our trustworthy services, you can confidently drive with peace of mind, knowing that we have you covered.
We repair or replace:
ABS control modules

Brake disks

Brake fluid pumps

Brake calipers

Brake booster

Brake pads

Brake lines

Brake drums

Cylinders



Sioux Falls Mobile Mechanic is aware that every vehicle requires a personalized approach to brake repair services. Our group of experts offers customized brake repair solutions that cater to your car's unique requirements, whether it has traditional drum brakes or more modern ones.
We also offer other services including a/c repair, car mechanic, spark plugs, and ignition coil
, and more.
We highly prioritize your safety and offer timely and reliable brake repair services for your convenience. We ensure that your vehicle is roadworthy and safe to drive. Postponing brake repairs can be hazardous; therefore, our licensed mechanics possess the necessary expertise and experience to handle any brake-related issues with the utmost efficiency. Don't hesitate to contact us today to ensure your safety on the road.
Fixing Brakes The Professional Way
Sioux Falls Mobile Mechanic is the preferred service provider for dependable and efficient brake repair services spanning two counties. Our squad of certified mechanics holds extensive expertise in all types of brake repairs and is committed to exceptional mobile brake repair services throughout the Sioux Falls area. We take immense pride in keeping up-to-date with the latest industry trends and technologies, ensuring that the services we offer are of unmatched quality.
We understand the importance of brakes functioning correctly for the safety of you and others on the road. Our skilled team can diagnose and resolve any brake-related issues you may face, such as noise or vibration. You can depend on us to provide prompt and reliable brake repair services that will give you peace of mind while driving.
Dial (605) 205-7708.
Sioux Falls Mobile Mechanic
Dial our number and get the best automotive repair services!
2720 W 7th St
Sioux Falls, SD 57104
© All Rights Reserved | Sioux Falls Mobile Mechanic | Sioux Falls, SD