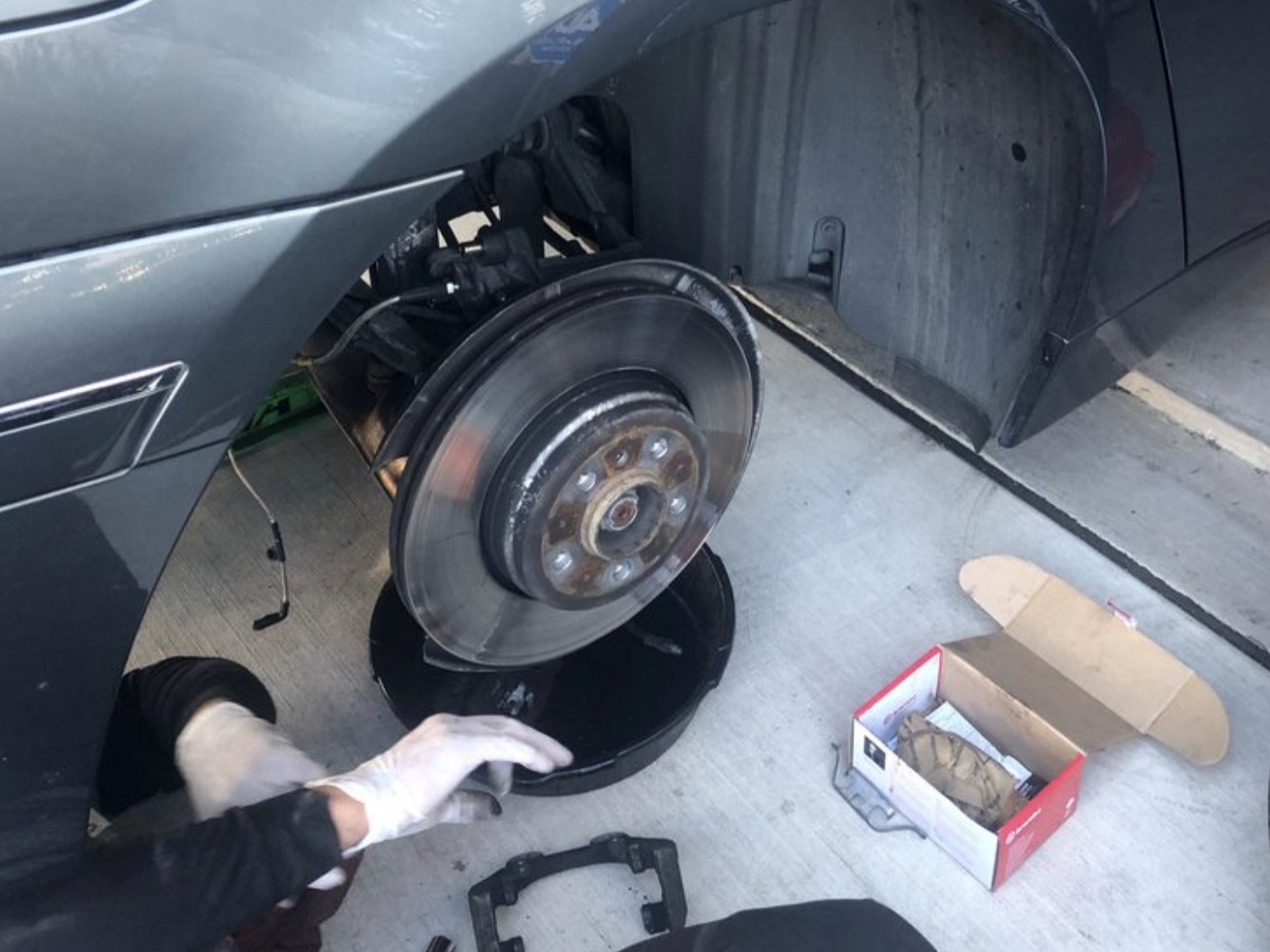 Sioux Falls Mobile Mechanic offers a wide range of services for drivers just like you. We pay close attention to the details and won't tell you "we can't do it today" when you call. In fact, most of the time, we can complete the work on the same day. Our services include tune-ups, exhaust systems, engine repairs, oil changes, electrical issues, brake repairs, and filter cleaning.
Choosing Sioux Falls Mobile Mechanic means you can take advantage of our on-site vehicle repair services throughout the Sioux Falls area. Our mobile services eliminate the need for you to tow your vehicle to a repair shop or disrupt your busy schedule. Our skilled mechanics will arrive at your chosen location with all the necessary tools to ensure a seamless and stress-free repair experience. Contact us now at (605) 205-7708 for more information about our mobile mechanic services.
Keeping Your Car On The Road
Sioux Falls Mobile Mechanic is committed to delivering exceptional auto repair services to the Sioux Falls community and its surrounding areas in South Dakota. We recognize the significance of maintaining the stunning landscapes and welcoming neighborhoods that make our state a desirable place to reside, and we strive to contribute to their preservation by providing high-quality auto repair services.
Our skilled mechanics work diligently to ensure that the repair process is straightforward and convenient for our clients, knowing that reliable and efficient auto repair is vital for those with busy schedules. We are dedicated to providing services that cater to their individual needs and preferences. With our team's expertise and customer-focused approach, we have become the preferred choice for anyone searching for mobile mechanic services in the area.
Some Words From Our Clients
A company's customers say much more about services than the company itself. Our customers don't lie—or if they do, they're really good at it.
"They did nice work with replacing my radiator." –V. Szu

"Got my car fixed before I realized they had even shown up. Fast and efficient." –H. Rollins

"These guys are simply the best." Tina T.

"Calling them was probably the best choice I made for my car." –Bill S.
Sioux Falls Mobile Mechanic has earned an excellent reputation thanks to our team's unwavering commitment to meeting our client's needs. Our proficient technicians conduct thorough and precise diagnostics to accurately identify any issues with your vehicle and provide efficient repairs to quickly get you back on the road.
We prioritize our clients' convenience and offer on-site repair services throughout two counties. Our technicians will diagnose and repair the issue at a location of your choosing, eliminating the need for you to tow your vehicle or take time off work to visit a repair shop. Our primary objective is to ensure a seamless and stress-free repair experience for you.
Coverage For Two Counties
We care for both Minnehaha and Lincoln County. Just some of the places we've been to include:

Sioux Falls

Brandon

Harrisburg

Tea

Canton

Lennox

Dell Rapids

Hartford

Garretson

Baltic

Colton

Crooks

Worthing

Renner

Shindler



Sioux Falls Mobile Mechanic offers professional automotive repair services to the entire Sioux Falls region, with our proficient mechanics capable of handling various auto repair issues. Our mobile services allow us to offer our services to clients at their preferred locations.
We understand the importance of dependable and efficient auto repair services, and our unwavering commitment to delivering exceptional services sets us apart from our competitors. Whether you are situated in Minnehaha or Lincoln County, we are committed to providing expert-level automobile repair services that are customized to suit your specific requirements.
No Towing Necessary
Sioux Falls Mobile Mechanic is home to a team of proficient professionals who have vast experience in repairing various kinds of vehicles, ranging from small cars to heavy-duty trucks. We specialize in fixing renowned brands such as Ford, Chevrolet, Dodge, Hyundai, Honda, Volkswagen, BMW, and more. Our unwavering commitment to delivering exceptional repair services applies to all vehicles, irrespective of their make or model.
We acknowledge that each vehicle has unique requirements, and our expert mechanics possess the necessary skills and tools to tackle any problem that may arise. By employing cutting-edge diagnostic technology and techniques, we can quickly and accurately identify issues and carry out efficient repairs, ensuring that your vehicle runs smoothly, and you can get back on the road without delay.
Sioux Falls Mobile Mechanic offers a comprehensive range of services to cater to all of your car-related concerns. Our skilled mechanics can handle routine engine maintenance and tune-ups, brake repairs, exhaust system replacements, electrical issue diagnosis, charging system evaluations, and more. With their vast knowledge and expertise, our technicians can efficiently complete any task, guaranteeing that you receive the highest quality service possible.
Sioux Falls Mobile Mechanic: (605) 205-7708.